Enclosure Single O/P AC/DC Power Supply 50 ~ 500W Max
The AC-DC power supply feature 3" x 5" x 1.5" with a baseplate cooled enclosure. This structure consists of the original open frame L-shaped chassis frame and U-shaped housing series, plus an upper cover and heat conduction pad, in order to obtain the best heat dissipation effect and increase the output power, including the bad environment where the cooling fan is not allowed to be used in a closed condition.
WIN-TACT has developed a fully compatible power supply model according to the needs of users, we provide customers with ideal solutions. For more than 20 years, WIN-TACT Electronics has been a pioneer in power supply technology, integrating the latest functions and innovations to meet our customers' ever-evolving needs.

Please refer to specifications below.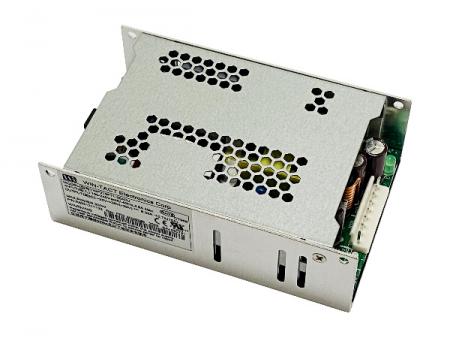 WP213F11-36ADJ-M50
WIN-TACT modified our original 3" x 5" x 1.5" 1U open frame AC-DC power supply architecture,...
Details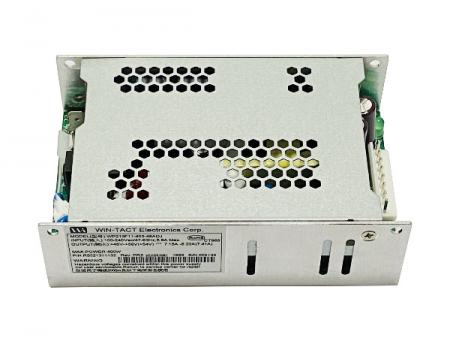 WP213F11-400-56
Under the IEEE802.3af standard, a 24-port PoE switch has a total PoE power of 370W, but if it meets...
Details
High-Efficiency, Energy-Dense Enclosure Single O/P AC/DC Power Supply 50 ~ 500W Max Supplies - WIN-TACT
Located in Taiwan since 1996, Win-Tact Electronics Corp. has been a Enclosure Single O/P AC/DC Power Supply 50 ~ 500W Max | power supply supplier in the electronic components industry. Their main products, include 5G Power Supply, Open Frame Power Supply, Enclosure Power Supply, AC/DC Open Frame Power Supply and DC/DC Open Frame Power Supply. Clients such as the largest IPC company in Taiwan, the leading green power design with PFC AT 500W for US workstations company and 300W with PFC power supply for the largest casino gaming company in Reno, USA.
WIN-TACT's power supply design complies with global safety standards, and all AC-DC and DC-DC power supply products comply with UL safety regulations and various international EMI standards. R&D engineers must have more than 20 years of power design experience before they can join the team.
WIN-TACT has been offering customers high-quality power supplies since 1996, both with advanced technology and 30 years of experience, WIN-TACT ensures each customer's demands are met.