Open Frame Multi O/P AC/DC Power Supply 200W Max
AC/DC power supply is usually called open frame power supply in the industry, open frame architecture usually describes a kind of power product design, the product is the structure of PCB. The component power supply should be integrated into the final application to provide the shell for the whole product. Many factors need to be considered when installing the open frame power supply, the most important key issues are: Safety, EMC and Thermal management.
This power supply series consists of multi voltages from + 3.3V to + 56V, with an efficiency of 85%, 3" x 5" x 1.5" compact size and L-shaped frame can provide continuous power of 50 - 300W.

Designed to be solid and reliable, can withstand harsh industrial environment, and can be easily installed in various fields of systems to help customers meet their electricity requirements. The products fully meet the requirements of environmental protection and energy saving. For more information, please see below.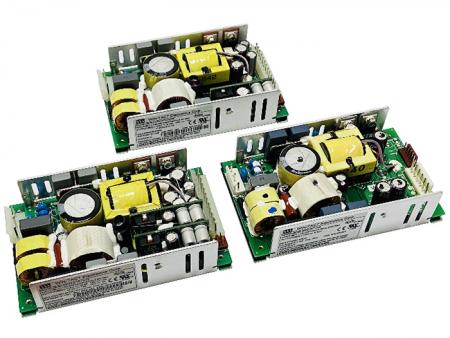 WP513F13-1235
This is an open frame AC input, AC / DC switching power supply, which provide + 12V + 5V and + 3.3V...
Details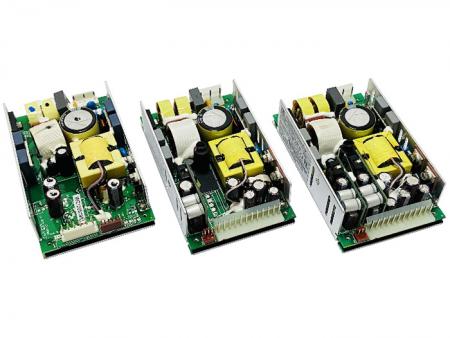 WP513F13-24125
This product AC / DC Open Frame Power Supply is designed to minimize power consumption and improve...
Details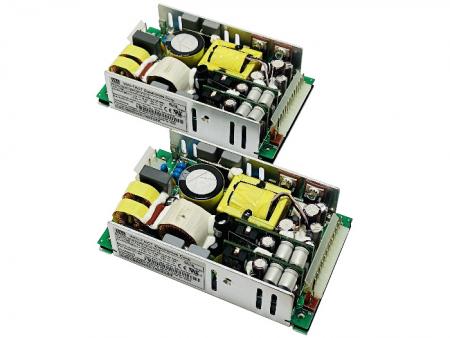 WP513F14-12-12
Win Tact launched a four O/P open frame power supply to meet the needs of 200W solutions supporting...
Details
High-Efficiency, Energy-Dense Open Frame Multi O/P AC/DC Power Supply 200W Max Supplies - WIN-TACT
Located in Taiwan since 1996, Win-Tact Electronics Corp. has been a Open Frame Multi O/P AC/DC Power Supply 200W Max | power supply supplier in the electronic components industry. Their main products, include 5G Power Supply, Open Frame Power Supply, Enclosure Power Supply, AC/DC Open Frame Power Supply and DC/DC Open Frame Power Supply. Clients such as the largest IPC company in Taiwan, the leading green power design with PFC AT 500W for US workstations company and 300W with PFC power supply for the largest casino gaming company in Reno, USA.
WIN-TACT's power supply design complies with global safety standards, and all AC-DC and DC-DC power supply products comply with UL safety regulations and various international EMI standards. R&D engineers must have more than 20 years of power design experience before they can join the team.
WIN-TACT has been offering customers high-quality power supplies since 1996, both with advanced technology and 30 years of experience, WIN-TACT ensures each customer's demands are met.