Dual Energy I/P Power Supply
The dual-energy open frame power supply newly developed by WIN-TACT Electronics can use 60Vac quasi power from the cable TV network or DC power from POE (Power Over Ethernet). The 60Vac quasi-power type also exists in power systems such as photovoltaic panel power generation and electric vehicles.
This newly designed open frame power supply can serve 4G, 5G or Wifi and network equipment fields, covering AC and DC dual input power products.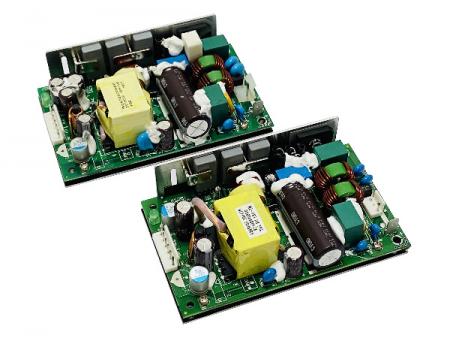 Win-Tact is able to manufacture Open frame Dual Energy Power Supply and has experience in cooperating with the leading network equipment companies in the industry....
Read more
High-Efficiency, Energy-Dense Dual Energy I/P Power Supply Supplies - WIN-TACT
Located in Taiwan since 1996, Win-Tact Electronics Corp. has been a Dual Energy I/P Power Supply | power supply supplier in the electronic components industry. Their main products, include 5G Power Supply, Open Frame Power Supply, Enclosure Power Supply, AC/DC Open Frame Power Supply and DC/DC Open Frame Power Supply. Clients such as the largest IPC company in Taiwan, the leading green power design with PFC AT 500W for US workstations company and 300W with PFC power supply for the largest casino gaming company in Reno, USA.
WIN-TACT's power supply design complies with global safety standards, and all AC-DC and DC-DC power supply products comply with UL safety regulations and various international EMI standards. R&D engineers must have more than 20 years of power design experience before they can join the team.
WIN-TACT has been offering customers high-quality power supplies since 1996, both with advanced technology and 30 years of experience, WIN-TACT ensures each customer's demands are met.